MOMA: Soundings: A Contemporary Score August 10- November 3
MoMA's first major exhibition of sound art presents work by 16 of the most innovative contemporary artists working with sound.
The exhibition presents work from some of the most innovative contemporary artists are working with sound today. These artists approach sound from a variety of disciplines, and their responses include architectural interventions, visualizations of inaudible sound, explorations of sound ricocheting within a gallery, and a range of field recordings—of bats, abandoned buildings in Chernobyl, bells in New York City, and a factory in Taiwan.
Published in conjunction with MoMA's first major exhibition of sound art,
Sounding
presents an overview of the recent history of sonic art.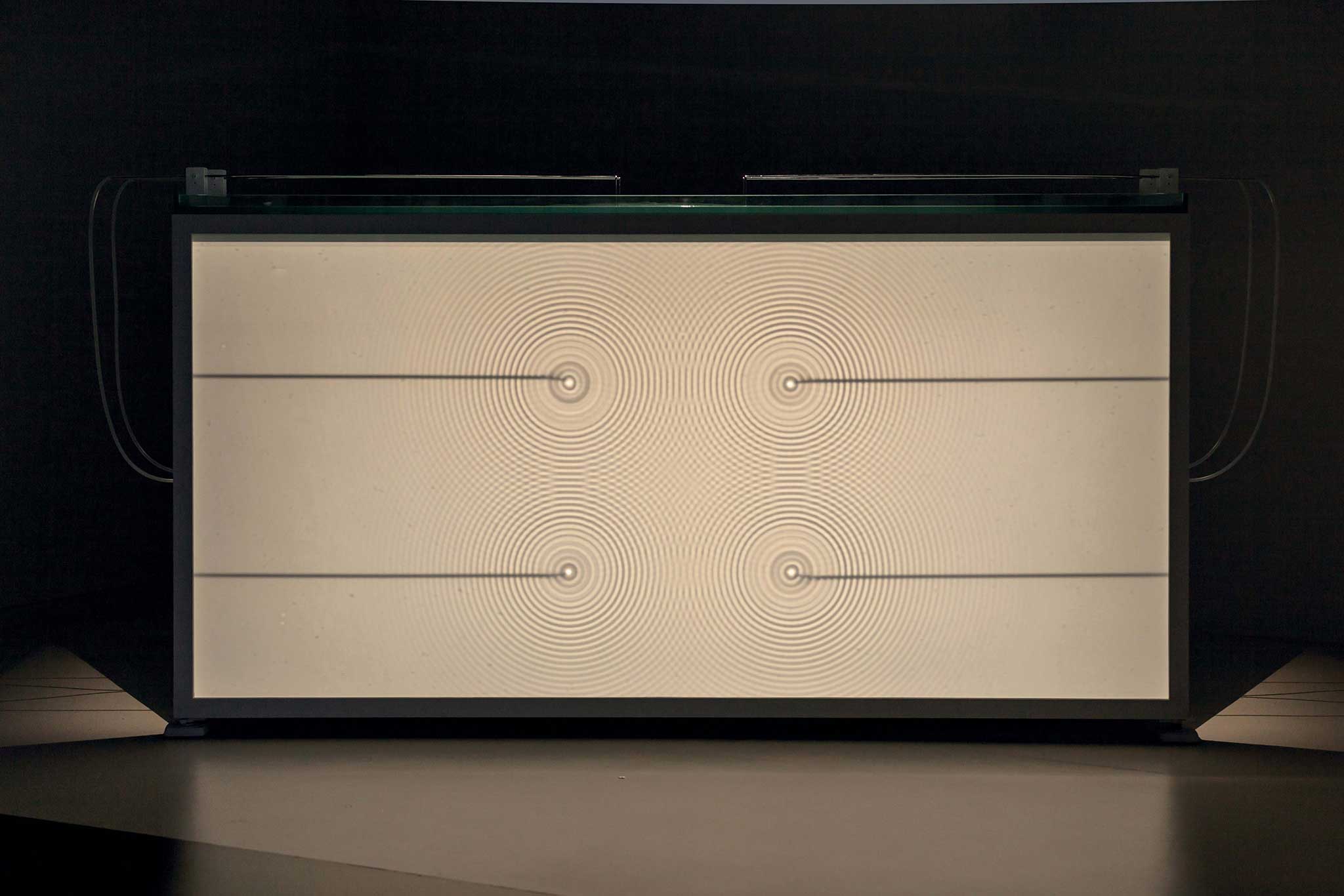 Carsten Nicolai Wellenwanne lfo 2012. Photo Osamu Nakamura Courtesy Galerie Eigen Art/Pace Gallery
In this work Carsten Nicolai demonstrates the impossibility of achieving true silence. Rippling

through the piece are visualizations of inaudible, low-frequency sound waves. Through the shifting, concentric patterns on the water's surface, the piece renders visible what would otherwise exist beyond our range of perception. Nicolai is interested in exploring if and how these frequencies might affect us, despite their inaudibility.